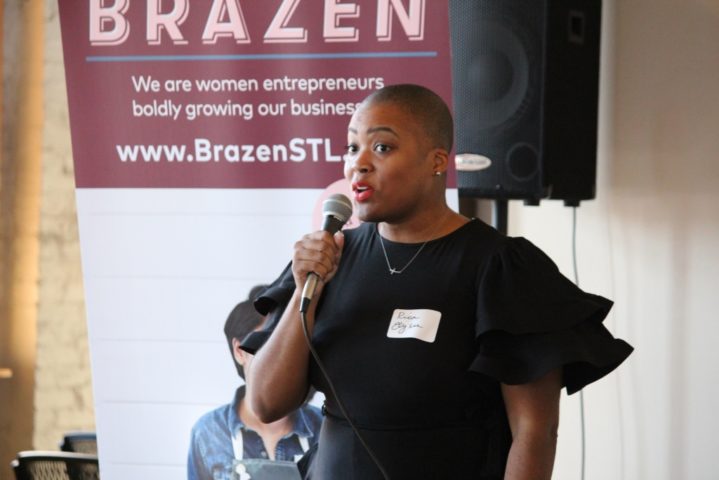 Social Entrepreneurship More About the Ends than the Means
< 1
Min
Read

-
Visitors
This article was written with assistance and editorial by Ted Floros. The opinions expressed in this article are our own and do not necessarily reflect the views of Beyond Housing or Washington University.
Many founders identify as "social entrepreneurs", even while resisting a standard definition. Historically the label was applied to innovators developing solutions to society's problems exclusively in the nonprofit space. The term now extends generously to for-profit models providing platforms and technology solutions to marginalized communities to experimental brick and mortar restaurants that let customers choose a price.
The blurry definition, elusive even to its champions, can be best understood by a founder's specific end goals rather than the business model they've chosen to achieve them. In St. Louis, social entrepreneurship thrives, but the business models can look quite different from one another.
For example, Metro Market is a local grocery store on wheels that parks at Metro stops, housing developments, schools, workplaces, and other accessible locations in food deserts. The founders at Metro Market are addressing two critical problems at once: providing access to healthy foods in low-income areas and drawing attention to the lack of investment into local economies for things like proper neighborhood groceries.
Ironically, the Metro Market model, if successful, may prove that a strong demand exists in these communities for local fresh markets. Instead of replacing traditional groceries, the model might inspire investors and entrepreneurs to invest in bringing fresh groceries to a previously underserved community.
Beyond Housing, the company I work for, partnered with Save-A-Lot to bring a grocery store to Pagedale in 2010. At the time, the neighborhood was a food desert where residents could not access fresh fruits and vegetables in their community. Year over year sales increases roughly doubled compared to those of Save-A-Lot stores in other locations in the first 5 years of operation.
Traditional definitions for social entrepreneurship get fuzzy with for-profit models
Most "official" sources of definition for social entrepreneurship, such as the Schwab Foundation for social entrepreneurship, define it along the lines of a startup venture with a solution for a social problem that is innovative and scalable. This mirrors traditional entrepreneurship quite a bit, but excludes many entrepreneurs with locally-tailored solutions that don't intend to scale.
Social Entrepreneurs are perhaps most appropriately defined as Social and Civic Innovators, which alludes to their systems-oriented, collaborative approach for empowering communities to engage with authorities and create social change.
Brazen Global is an Entrepreneurial Support Organization (ESO) providing services and mentoring for women entrepreneurs and female-founded startups. According to Fortune, a disheartening 2% of venture capital dollars went to women-led startups in 2017. By providing a network for women they can help counter this trend and impact the social and institutional status quo, but Brazen's cofounder and COO Aimee Dunne, sees little need for the distinction between social and traditional entrepreneurship since Brazen's membership model fills a massive niche market.
"We don't see a lot of difference between the skills needed for social entrepreneurship and running a [traditional startup] business."
Brazen itself, like many organizations that support entrepreneurs, could be considered a social enterprise even without their gender equity mission. The company's recent expansion to 7 other cities is both profit-driven and designed to scale their impact.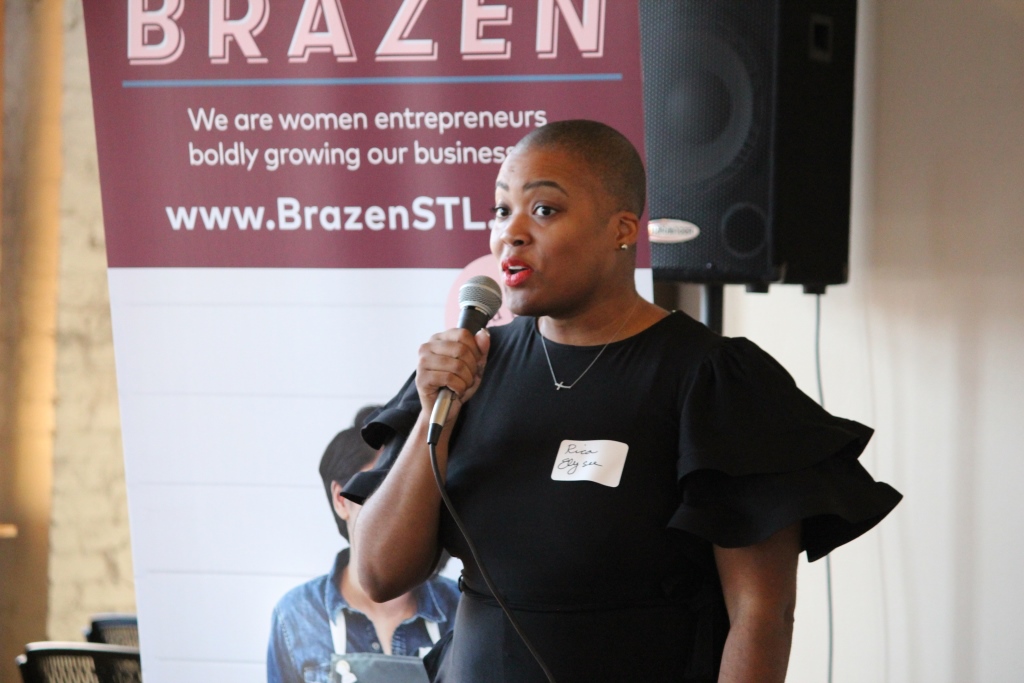 WEPOWER, founded by Charli Cooksey, the former interim executive director of Forward through Ferguson and a Brazen member, is a local social enterprise that partners with "black and brown communities harmed by poverty." WEPOWER might be considered a "Social Entrepreneur Support Organization" since it provides a platform and network specifically designed to empower entrepreneurs to drive change through policy and systems leadership.
The organization hosts monthly gatherings for residents to develop solutions, trains residents on how to lead change, and supports entrepreneurs with for-profit ventures that solve social challenges. Upcoming programming includes power building academies, policy fellowships, and community-based investment funds that support mission-driven entrepreneurs.
Bijal Desai-Ramirez, WEPOWER's VP of entrepreneurship and investments views social entrepreneurship as a tool to realize equity across the region and country, "To realize this dream of equity we're going to need to be disruptive—we're going to need to imagine and invest in scalable ventures that build economic power in our communities and solve big systemic social challenges."
Many social business models exist within the city of St. Louis. Businesses like Johego, Brazen, and LaunchCode are actively scaling but there are also businesses like Metro-Market, Campfire, Good Voice and others with a strong local presence and a goal of scaling in the future.
Others like Paraquad's Bloom Cafe, Perennial, and Magnificent Creations may best serve their community by staying local.
A flexible definition that focuses on the impacts may be best
We think the term social entrepreneurship is alluring enough that people will continue to use it broadly, yet it gets muddled in practice. When engaging with local entrepreneurs, incubators, or accelerators who adopt the label, it might be beneficial to ask a few questions to understand their definition of social entrepreneurship especially when seeking to assign a value to any enterprise and consider investment.
To make sure the term isn't used to capitalize on investment opportunities without the social or civil component fully defined, we've come up with some questions that will help clarify a person's definition of "social entrepreneurship" in the for-profit space include:
Does the enterprise create true societal benefit?

Is it transformative?

Are their revenue goals focused on profit or scalability?

Is there a new or innovative component to the platform or service provided?

Should businesses that provide and have historically provided value like hospitals and banks be considered social enterprises or should the term social fall only on new or renewed models?

Are they providing services to Low-to-Moderate Income Entrepreneurship or Minority Entrepreneurship exclusively or as part of a wider business strategy?

Is there an exit strategy, or is the effort to build a century legacy?
As the models evolve and entrepreneurs continue to innovate with social and civic good as their goals, our definitions of what social entrepreneurs will need to change as well. If you'd like to tell your story about your innovative social enterprise, contact us at our bio below.