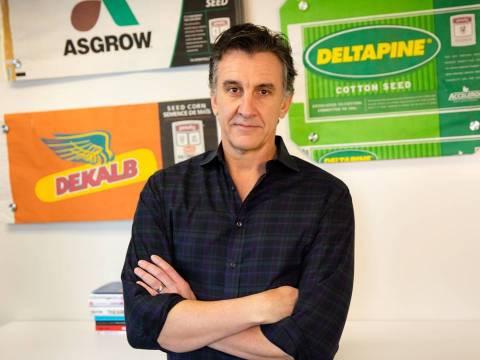 Square Adds 40 Jobs at New CORTEX Office
2
Min
Read

-
Visitors
Weekly Download returns this week from a holiday break. Here's a recap of STL startup news since we've been gone.
Growth
Lockerdome plans to add 300 jobs as it moves across Washington Avenue to an office more than double the size of its current downtown digs. Gabe Lozano, founder and CEO of the 6-year-old social media firm, says the move represents a long-term commitment to St. Louis.
If Lockerdome adds 200 to 300 jobs here in the next five years, the company could receive $3.7 million in state tax breaks through the Missouri Works program. Lockerdome raised $10 million late last year in a funding round led by Cultivation Capital.
A project to build a new six-story headquarters for World Wide Technology at Westport Plaza in Maryland Heights is underway. The new office building will be the centerpiece of the $95 million development, which is being financed, in part, through tax incentives from Maryland Heights and the state.
World Wide, which expects to add about 100 employees annually here, could receive more than $18 million from the state if it meets job creation benchmarks.
Square founder Jim McKelvey says the mobile payments company has hired 40 employees at its new office in the CORTEX district since announcing its St. Louis operation. Square plans to hire 200 employees here over the next five years.
McKelvey spoke with St. Louis Public Radio about why St. Louis' burgeoning FinTech sector made it a good fit for Square's expansion. Listen to the interview here.
Funding
Monsanto Growth Ventures, the venture capital arm of St. Louis-based Monsanto Co., made its investment portfolio public for the first time this week. Included are 11 startups, among those is Arvegenix, a St. Louis agtech startup commercializing and making genetic improvements to field pennycress. Monsanto Growth Ventures is looking to invest at least $150 million in startups by 2020.
Local game developer Kingdom Scene Endeavors has raised $1 million, according to a filing with the U.S. Securities & Exchange Commission. The St. Louis Business Journal reports that the money came from a single investor and was part of a planned $3 million financing.
The Clayton-based startup launched the online game Lightgliders in 2014. The game is aimed at children ages 6-12 and promotes Christian values.
MagBiosense, a medical device company developing a diagnostic device for heart attacks, will receive up to $1 million in a grant from the Israel-U.S. Binational Industrial Research and Development (BIRD) Foundation.
BIRD grants aim to foster collaboration between Israeli and American companies. MagBioSense moved to St. Louis from Israel in 2013, after it won a $50,000 Arch Grant.
The company also won the $50,000 top prize at Startup Connection in November.