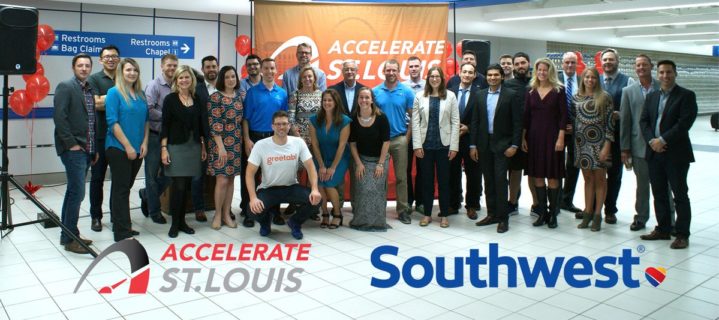 19 STL Startups in Boston for STL Roadshow: Here's What Happened on Day 1
4
Min
Read

-
Visitors
Looking to grow your company? Check out EQ's startup ecosystem guides to startup accelerators and business incubators in St. Louis.
On Tuesday evening, a group of 19 technology and bioscience startups from St. Louis jumped on a Southwest Airlines jet en route to Boston as part of the St. Louis Startup Roadshow. This trip follows an initial roadshow to New York less than 30 days ago.
The Roadshow is led by the Accelerate St. Louis coalition and is being hosted in part by the Cambridge Innovation Center (CIC), which has offices in St. Louis and Boston. Our city's entrepreneurs will participate in two days of programming meant to foster connections with Boston's startup community leaders and investors.
The group started off their first full day at MassChallenge, a Boston-based accelerator that bills itself as the "most startup-friendly accelerator on the planet" (it takes no equity and is a not-for-profit). Entrepreneurs had breakfast with Boston startups and ecosystem leaders.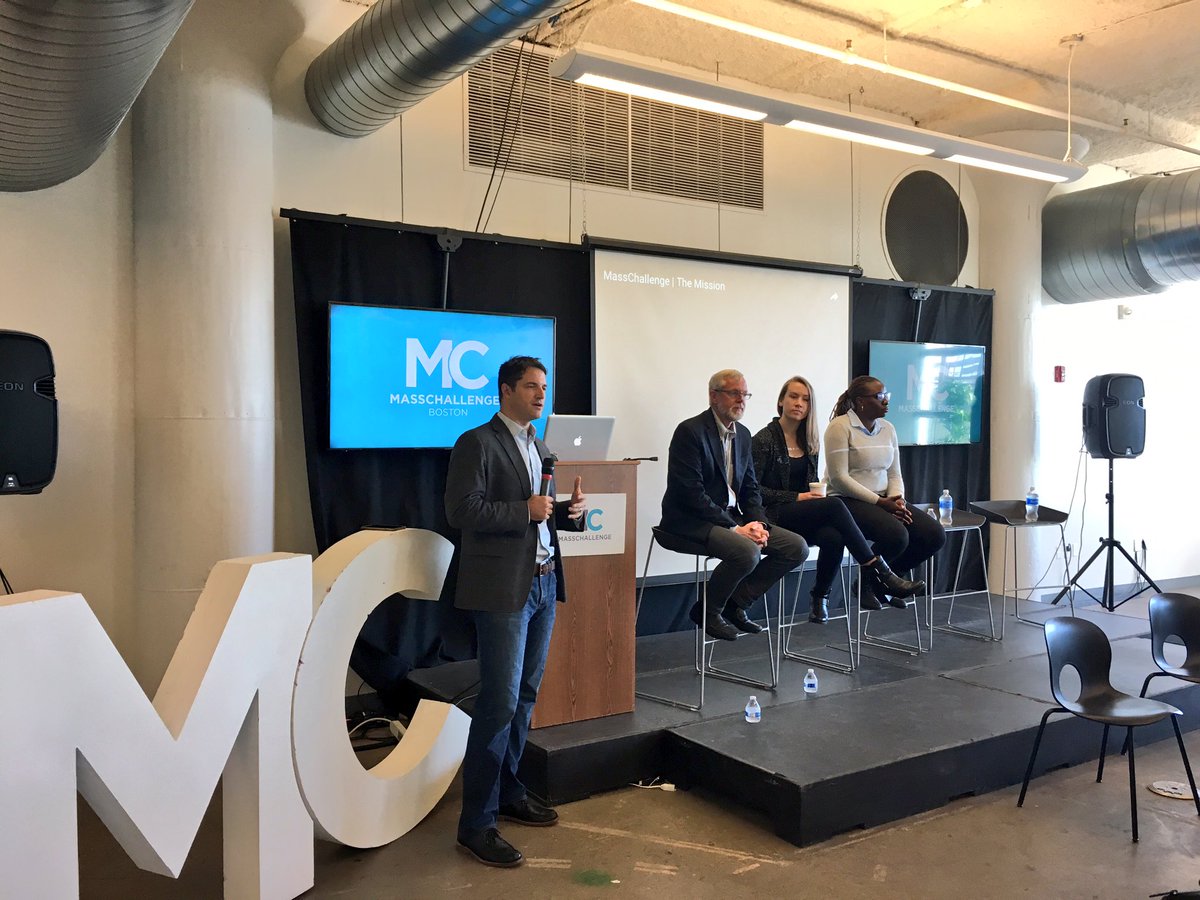 The group heard from roadshow co-chair Dougan Sherwood, who founded and led CIC St. Louis before returning to Boston earlier this year; Greentown Labs, the largest Cleantech incubator in the U.S. and Tech Stars. The group then spent time with CIC Boston, then headed to Lab Central, a shared laboratory and launch pad for life science companies.
"Roadshows like these demonstrate the value of the St. Louis ecosystem and the drive of our entrepreneurs," said Joe Reagan, CEO St. Louis Regional Chamber.
"We are proud that some of our alumni from our San Francisco trip in 2014 have achieved significant milestones, like Chris Motley of Better Weekdays recently receiving the prestigious Missouri Governor's Entrepreneur of the Year Award and Robin Rath of Pixel Press partnering with toy manufacturer Mattel to bring its product Bloxels to market this holiday season."
The 19 early-stage companies participating in the St. Louis Startup Roadshow to Boston include:
AirZaar: Software platform for commercial drone operators and enterprise companies that rely on drone data
Applied Particle Technology: Developing the world's first intelligent air sterilization system for HVAC systems and hospitals
EternoGen Aesthetics: Develops advanced natural choices for aesthetic medicine
FocalCast: Leverages cloud technology to instant turn any device into an interactive interface that anyone can join via smartphones, tablets, touch screens & PCs
Greetabl: E-commerce company that sends beautiful, personalized greeting card that doubles as a gift box
Immunophotonics: A biotech company developing a proprietary drug for use in a therapeutic cancer vaccine for the potential treatment of solid, metastatic tumors
Kypha: Develops earlier detection of disease activity and more accurate treatment optimization for patients with autoimmune and inflammatory disease
Leaguer: A comprehensive web and mobile e-commerce platform that seamlessly orchestrates the most complicated organizational and operational aspects of youth and recreational sports
Lean Media: Connects agribusiness brands, farmers and other niche agriculture audiences through highly targeted online advertising
Nanoguard Technologies: Advancing technology that significantly reduces these losses, dramatically increasing the world's food supply without increasing crop production
Nanopore Diagnostics: Created a point-of-care testing device capable of diagnosing bacterial infections in 30-minutes
PFITR: Provides customers an online tool that helps institutional fixed income securities investors to make more informed decisions through a SaaS solution for the institutional buyer managing a bond portfolio.
Pro-Arc Diagnostics: Developing a unique lab test that distinguishes variant forms of The John Cunningham virus (JCV), to which more than 70 percent of adults have been exposed
Pulse Therapeutics: The medical technology company is advancing the fight against stroke, heart disease and other conditions with its high-level treatment solutions, which utilize the latest biomedical technology and processes.
Ryvit: Enables software vendors to brand and resell integration plugins that meet the need of more than 80 percent of their client base
SanusEO: a rapidly deployable cloud-based patient engagement platform using text messaging to connect patients and caregivers.
Sparo Labs: Digital health startup committed to transforming respiratory care for patients—from reactive to proactive. Its Wing product is the first FDA-cleared, over-the-counter smartphone sensor for measuring lung function.
Soozie's Doozies: Creator of the first and only pre-cut refrigerated cookie dough in a stand up pouch and has achieved patent pending status on this revolutionary innovation.
Tunespeak: A loyalty platform for the music industry helping artists identify and reward their most passionate fans through a consumer-facing web platform.
"Our startups today will be the economic drivers of the future, but for that to happen, we have to help these companies connect with investors who can fuel their next test or creative idea," Francis Slay, Mayor of the City of St. Louis said.
"The startup growth in St. Louis is buzzworthy. It's turning into a lot of great jobs here, proving that all of the resources we have put behind making St. Louis a startup hub are paying off."